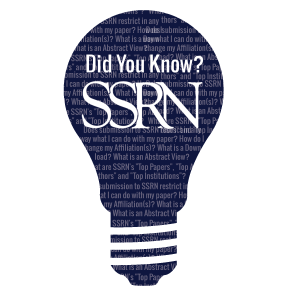 Here is the April 2021 Edition of the most-downloaded recent papers (those announced in the last 60 days) from SSRN's U.S. Administrative Law eJournal, which is edited by Bill Funk. A really fascinating set of papers, which I look forward to reading more closely once I submit grades! Here's the list:
For more on why SSRN and this eJournal are such terrific resources for administrative law scholars and practitioners, check out my first post on the subject here. You can check out the full rankings, updated daily, here.
Thanks to my terrific research assistant Morgan Huff for helping put together this monthly post, and congratulations on graduating. I look forward to following your career as a federal agency lawyer in the years to come.
I'll report back in June with the next edition.