Notice & Comment
D.C. Circuit Review – Reviewed: Judge Florence Pan (Almost CADC)
The Senate last week confirmed Judge Florence Pan to the D.C. Circuit. But the D.C. Circuit does not yet list her on its roster of judges:
Presumably she is awaiting her commission.* But soon she will join the Court. And this is a good time to do so. The Court has just started hearing oral arguments for the year and, unlike the summer when it may be essentially impossible to carefully read everything the Court writes, there aren't yet a lot of opinions.
This week there were two interesting opinions — though, candidly, neither is essential reading.
Johnson v. SEC is a type of case that I don't think I've ever seen before: SEC whistleblower litigation. Here is how Judge Ginsburg's opinion begins: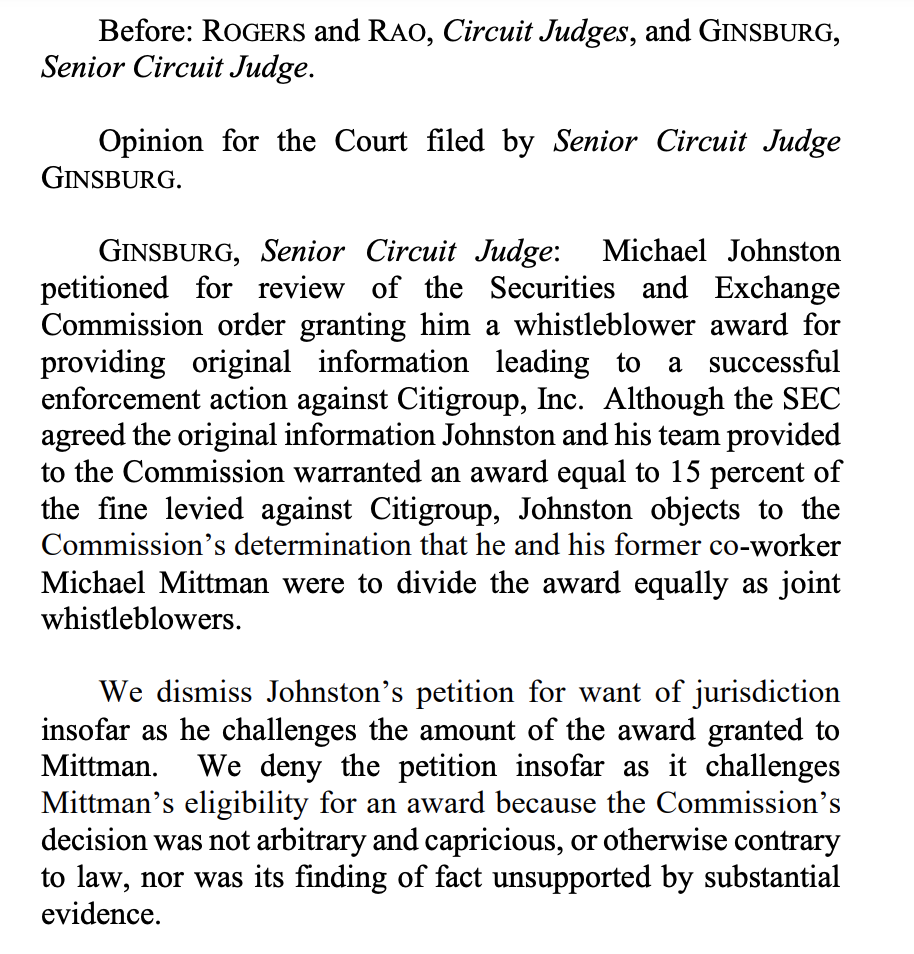 The facts of this case are notable (it turns out that 15% of a very large number prompts litigation). The jurisdictional analysis is also noteworthy, though it strikes me as pretty tightly limited to this statute and these facts. The Court's eligibility analysis is also quite sort, but it does include this paragraph which could be cited more broadly:
Webster v. Del Toro presents an interesting — although presumably somewhat unusual — question of employment law:
Finally, especially for proceduralists, here is an interesting footnote:
---
* Wikipedia isn't the perfect source, but …
D.C. Circuit Review – Reviewed is designed to help you keep track of the nation's "second most important court" in just five minutes a week.